Paige Linback's design, featuring the Cass County historic courthouse, was selected as the winning entry in the Coin Design Contest. Linback is pictured with Jeremiah Jones, chair of the Cass County Board of Commissioners.
CASS COUNTY, Mich. — When Cass County Board Chair Jeremiah Jones recognizes employees, residents and visitors in the coming months, a Cass County resident's design will be featured on the award.
Last month, Jones invited Cass County artists to create designs that would be featured on an honor coin, to be distributed during recognitions. At the Cass County Commissioners' Committee of the Whole meeting Thursday, June 15, Jones announced that a design created by Paige Linback had won the contest.
"[Linback's design] represented the county, especially with the 8 place markers for each commissioner," Jones said.
Linback, a 2010 graduate of Edwardsburg High School who also studied at Southwestern Michigan College and Ferris State University.
"I have lived here for most of my life in Cass County and it's a great honor to be a part of this," Linback said. "I thank Jeremiah for coming up with this opportunity and the county sharing the contest to the community so everyone could be a part of it."
The winning design features a line art illustration of the bell tower of Cass County's historic courthouse.
---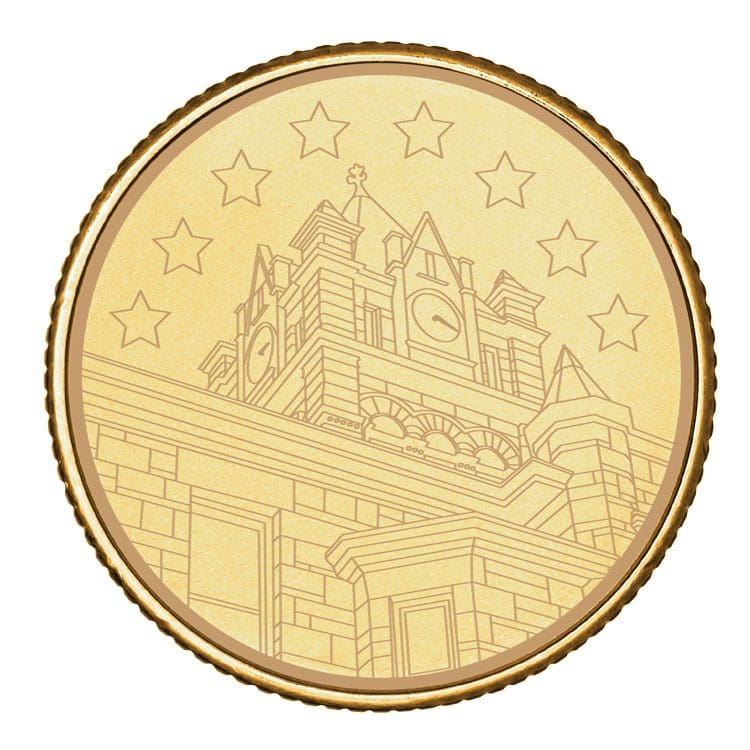 ---
"When I think about Cass County, I always think of the historical courthouse building," Linback said. "I know Cass County has a lot to offer, but it's hard to sum it up in one design so it occurred to me that I should design something that reflects the county seat of Cass County. The center of the county seat is the historical courthouse building. I used a photo that I took back in 2021 used that as the base of my design."
Linback was one of three designers to submit entries into the contest.
"I appreciate all the submissions from our residents," Jones said. "All submissions were great, making it tough to decide. Don't be discouraged. Be creative!"