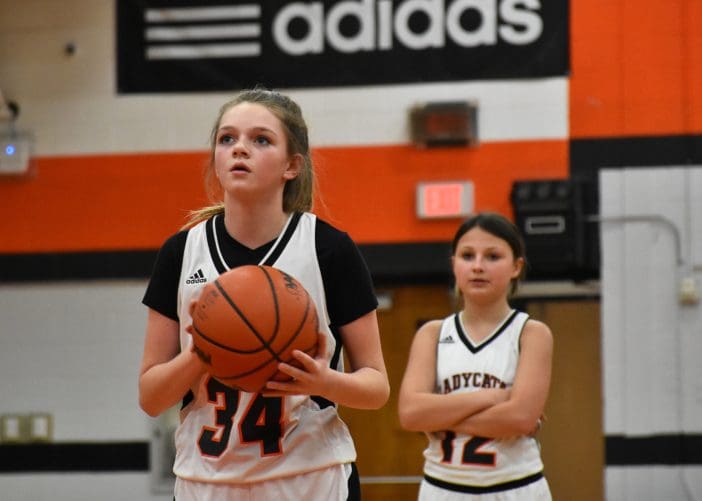 *Editor's note: The Editor was pinch-hitting as reporter for the Media Club during the game because seven of the ten players are the Media Club.
Kerrianne O'Donnell (left) had the hot hand in the Marcellus 7th Grade Girls Basketball team's 18-6 win over the White Pigeon Chiefs. O'Donnell tossed in 10 of the young Ladycats' 18 points. Nani Ferguson contributed four points while Elin Essex and Josie Adams each scored two.
Also playing this season are Sydney Crabtree, Lucy Hughes, Emma Caudill, Kaydence Swartz, Sophia Maurer, and Hannah Sharp. The team is coached by Nicole Powell and assistant coach Julie O'Donnell.
---