They are so ready to take on the world – and we will be all the better for it. Members of the Class of 2023 make their way to the gym, Sunday, June 4, 2023, for Marcellus' 134th commencement. Pictured left to right are Nicole Hayford, Brooklyn VanTilburg, Kaylee Henderson, Maddie O'Connoer, and Caylee Bishop.
What's a graduation ceremony without some personality? Kyle Drauch told the Editor, "I'm ready to get out of here," and punctuated his statement. With Kyle is Christian Roesener.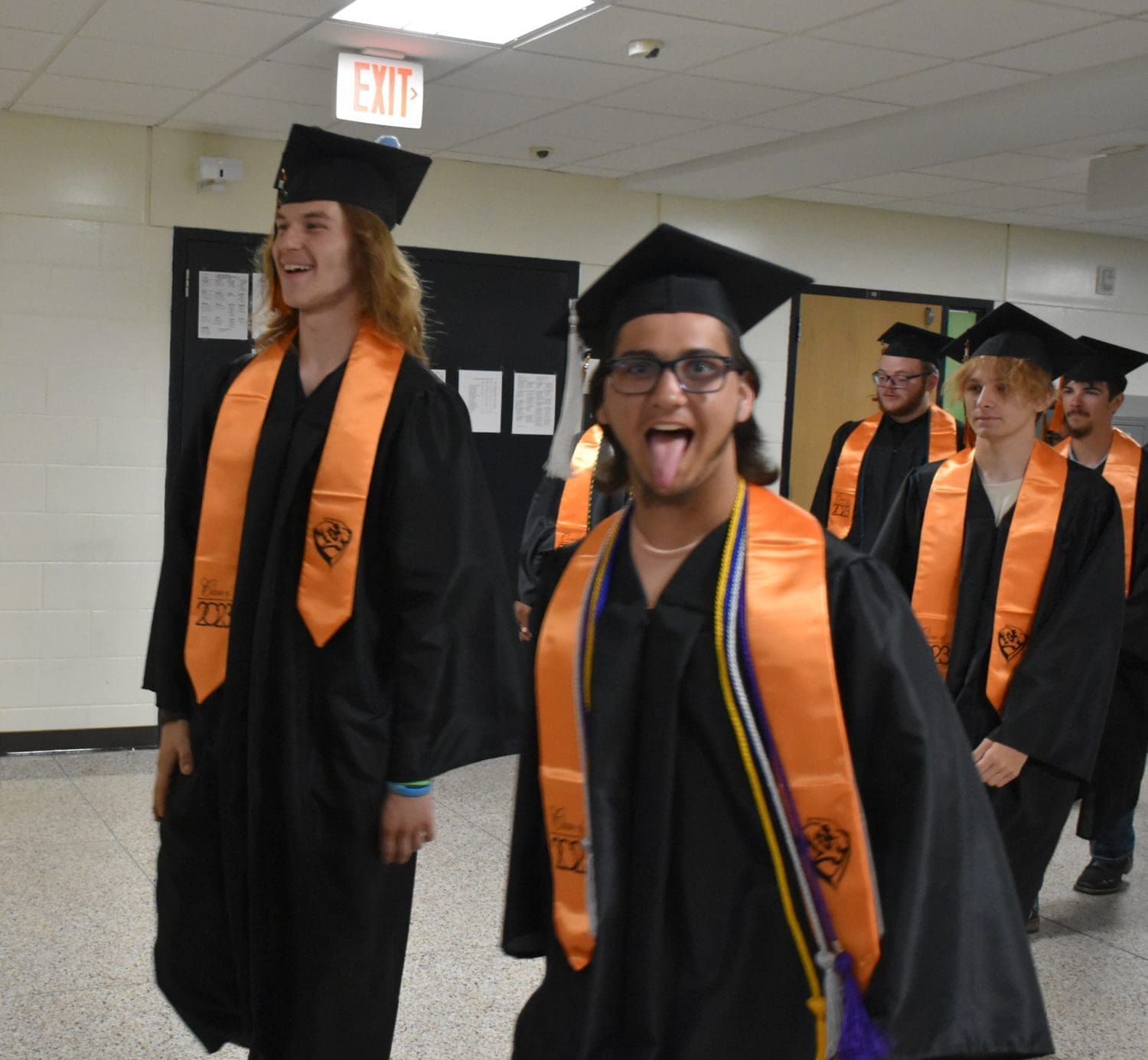 ---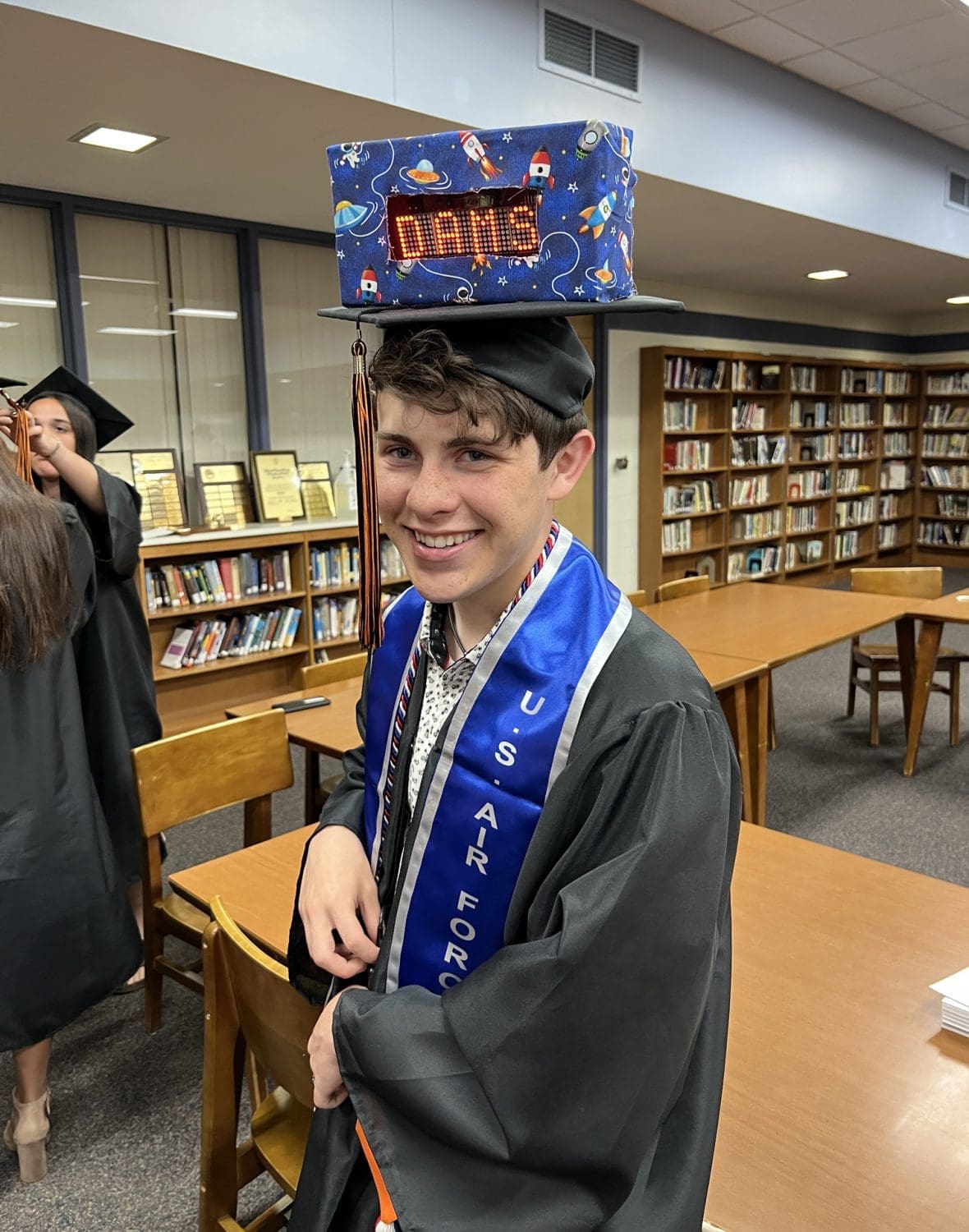 Best mortarboard:
Jacob Adams wins the prize for best mortarboard design for the Class of '23. Adams' cosmic scrolling sign proclaimed his name and post high school destination: United States Space Force. Adams was one of only 500 recruits nationwide selected to serve in the Space Force. 
The U.S. Space Force was established Dec. 20, 2019 when the National Defense Authorization Act was signed into law (with bi-partisan support), creating the first new branch of the armed services in 73 years.  They serve across the globe, working 24/7 to design, acquire, field, test, operate, and defend the critical space systems the nation, and the world, rely upon. (spaceforce.mil)